It was a hot Tuesday in Switzerland, when a fenian bus left Schwarzenburg (Blackburry) to collect several creatures, all dressed in green and white. They came in their dozens from all over Switzerland and had origins in Switzerland, Ireland, Scotland, Germany, Italy and probably even more. The bus, organised by the CSC Switzerland, left Blackburry on the 2nd of July 2019 at a quarter to noon and picked up Fondue Fenians and old and new friends in different places (Schwarzenburg, Berne, Wangen an der Aare and Zurich) to finally reach St. Gallen by 3:15 in the afternoon.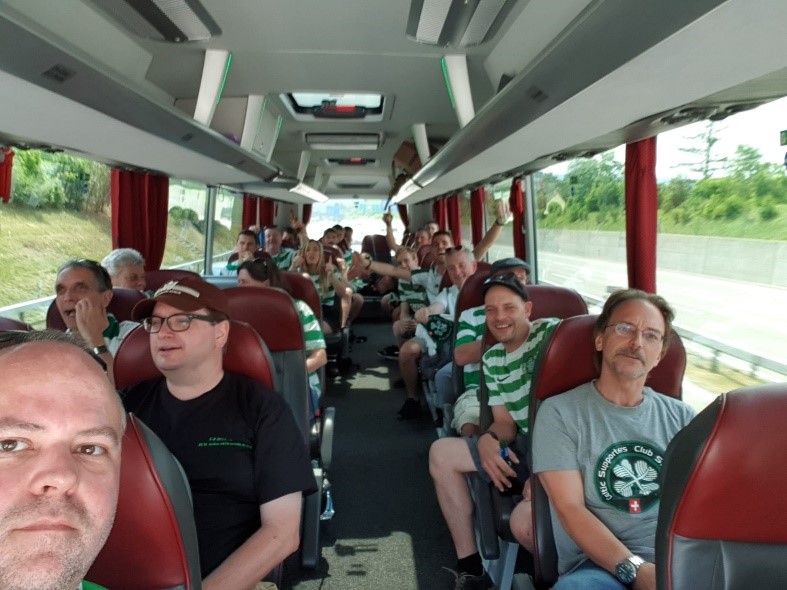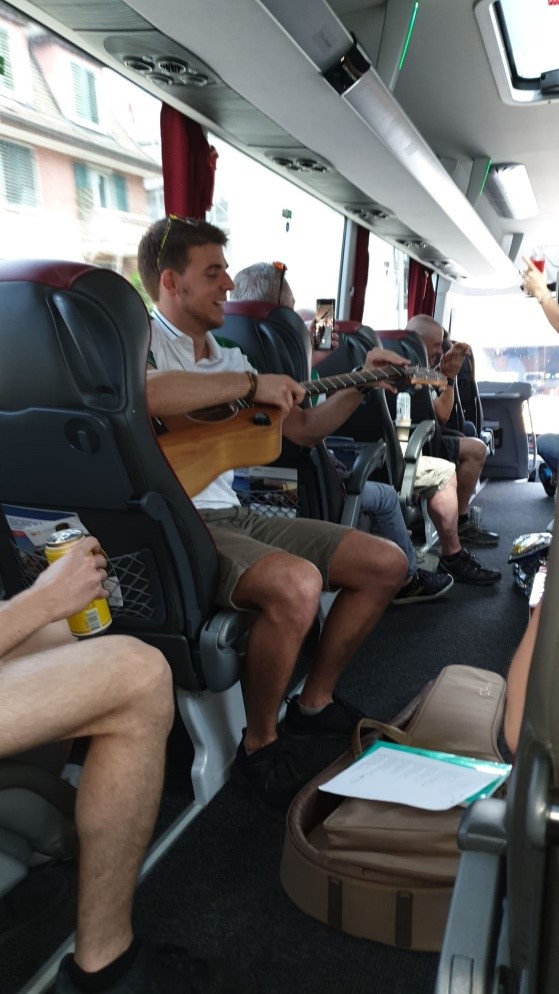 Once in St. Gallen, we all immediately headed down to "The Irish Pub Brühltor", where our very own StevieBhoy setup the stage to perform some Irish folk- and also a load of Celtic-songs. As our board member André (El Commandante) had written a little guide to St. Gallen, there were also other Bhoys and Ghirls in the pub, not just us.
Even though St. Gallen (their football club) is green and white itself, it was green and white even more on that day. The pub was decorated with flags from different countries and of different CSCs. Everybody enjoyed the fun, the music and the drinks. As the game was about to be kicked off by 7:30 pm, all the bhoys and ghirls (I'd say 50+ people) left the pub around 6 pm to head out to the Kybunpark, the stadium of FC St. Gallen. As the public transport is included in the match ticket, we all took public buses. Singing during the entire journey, we were very much of an attraction to the locals commuting home after work or the FCSG fans taking the same journey as we did.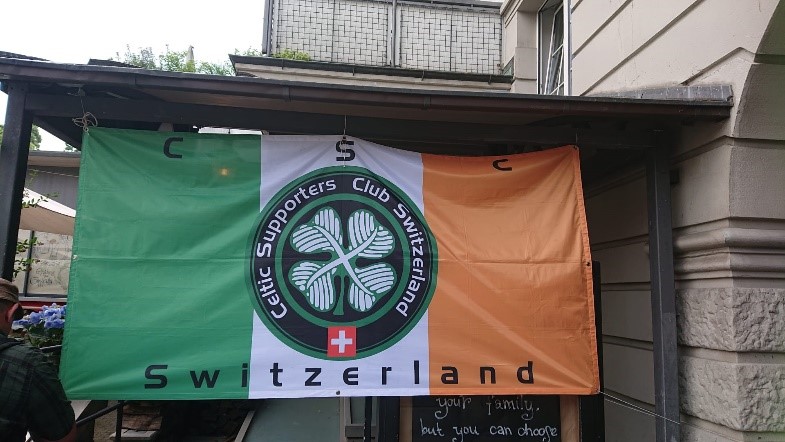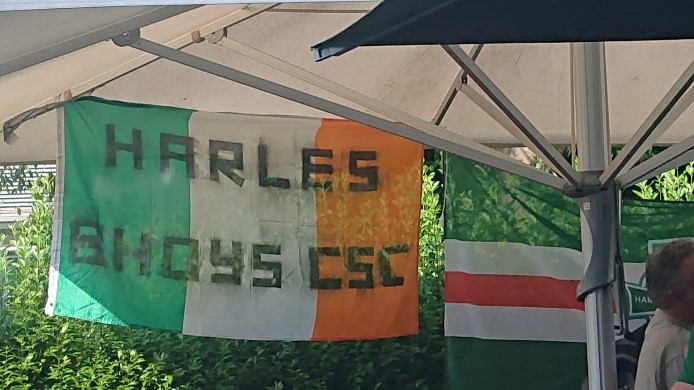 At the stadium, the stewards, security personnel and the local fans were very friendly, quite a bit of a surprise, honestly, as St. Gallen is known in Switzerland for its very strict security concept. We all (CSC Switzerland took care of at least 65 tickets) joined the other Hoops-fans in the away end, hung out our flags and enjoyed the spirit of the Celtic family. Sure enough, we sang the ever so necessary hymn "YNWA" by our own (we don't need it being played by a DJ). The game started and ended quite uneventfully with a 0:0 draw, even though Edouard missed a penalty kick and Jozo Simunovic was sent off. Not all in our end even noticed…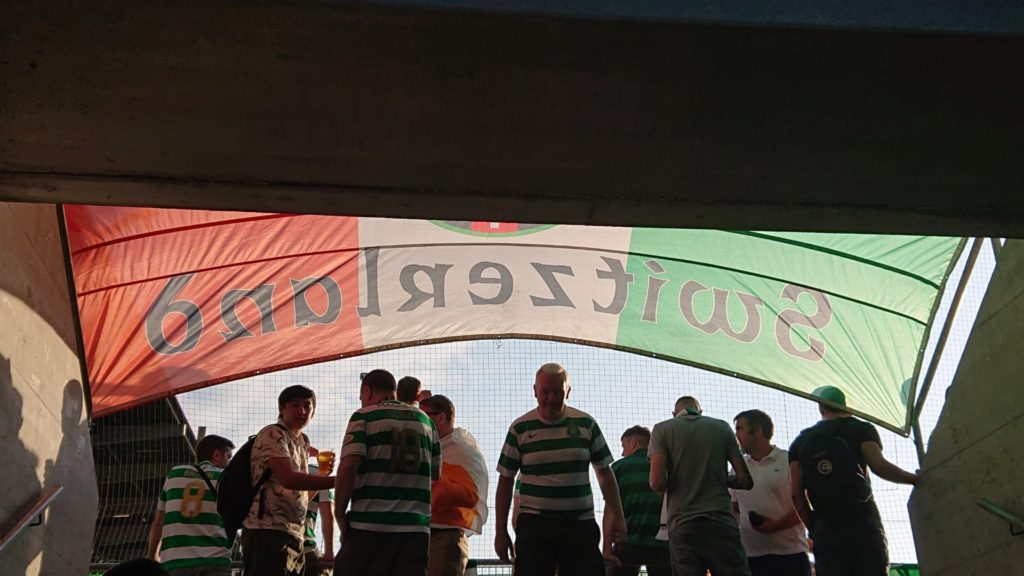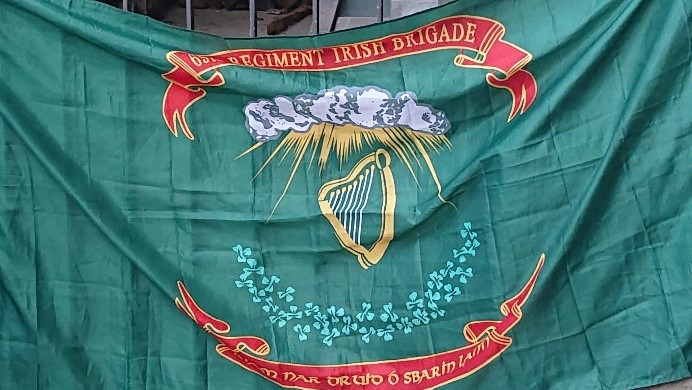 Much to the joy of the local audience and the commentators in Swiss pay-TV, we sang not only "Happy Birthday" to FC St. Gallen, which has it's 140th anniversary this year. Not only that, but most of the time sang and cheered our team, led by our Toblerone Tims StevieBhoy (who literally almost never stopped singing from the time getting onboard of the bus in Zurich until leaving it) and Boab, who were both showing their ambitions to becoming new capos for the Green Brigade …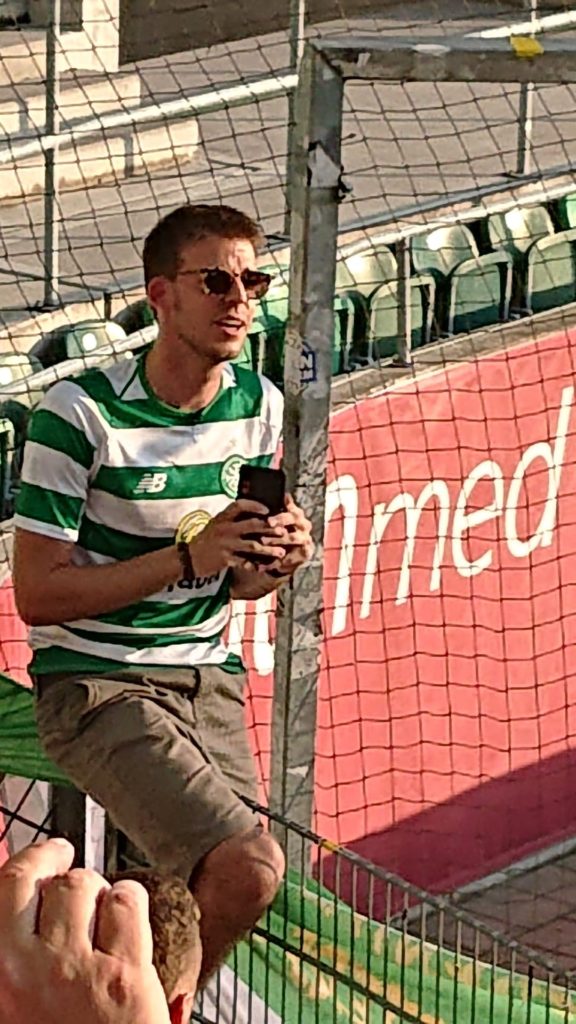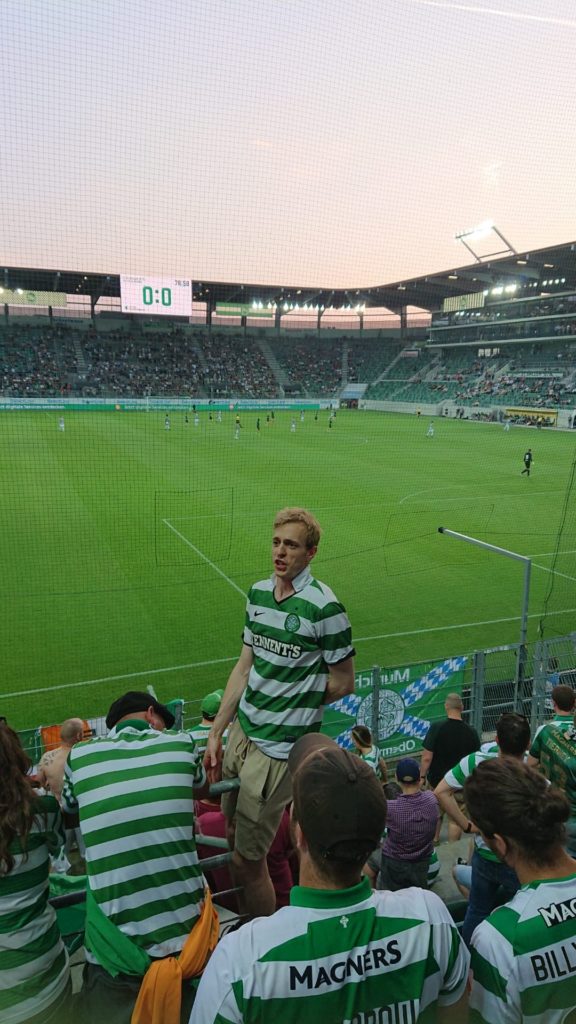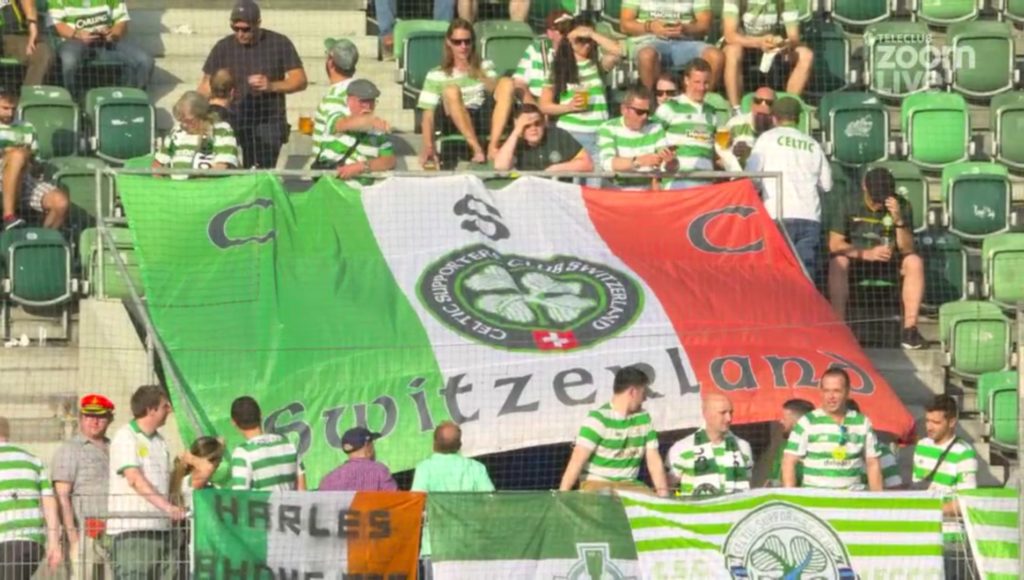 The trip to St. Gallen was, once again, absolutely great! We met old and new friends (special hello and welcome to the newly founded CSC Lecco from Lake Como, Italy) and enjoyed a brilliant day with the Celtic family! We've been asked dozens of times, how comes, that a Swiss becomes a Celtic fan. Everybody who ever joined such an event will know why. It's that simple!
Hail hail bhoys and ghirls! See you on the road!
Heinz