Welcome to the Home of the #FondueFenians, Celtic's one and only Supporters Club in the Heart of Europe – Switzerland!
 CSC Switzerland has the following aims:
–        To support our beloved Celtic Football Club in all possible ways.
–        To provide a social platform for interaction between all Celtic fans in and around Switzerland.
–        To be a well-known Celtic Supporters Club within Europe and globally.
–        Organise events, concerts and travel arrangements for our members, friends & families.
–        Organise social projects, fundraisers and keep the charitable spirit of the Celtic Family active.

Please feel free to contact us about any question on the club, merchandise, or any help.
Celtic Supporters Club Switzerland
CSCSwitzerland Twitter Feed
Vice captain Beat "Boab" after our fabulous tournament - we got 10th 🍀#letzicup #celtic #cscswitzerland #hailhail https://t.co/CPHT1XgM4A

#LetziCup 2017 - #CSCSwitzerland got on 10th place, but what a great day! We got some new friends as well!… twitter.com/i/web/status/8…

#CSCSwitzerland at #LetziCup! Two games and two wins so far #HH 🍀 https://t.co/BWR6jIs2GI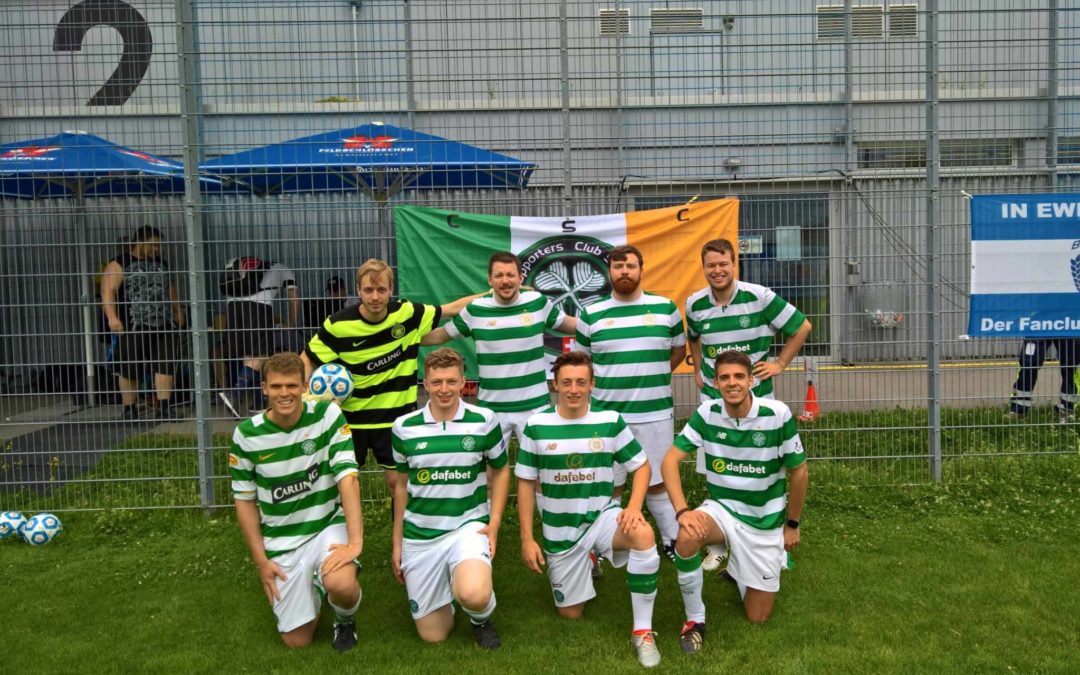 CSC Switzerland for the first time ever took part in a fanclub tournament. Letzi Cup 2017 this year took part for the 38th time. We enjoyed our time in Zurich very much, the tournament was very well organized, the teams played fair and there was even time & space for friendship photos and giving handicapped players the chance to play alongside their team mates. CSCS became 10th out of 16 teams. We started well, won 2 out of 2 and by noon had won 3 out of 5 matches. Sadly we ate too much and then lost the next 3 group matches. Playing another two matches for the end ranking we won the first clearly (3-0), but then lost 1-2 end missed out on place 9. A special thank goes to Paddy McGuire who specially travelled over from Liverpool to play with us! We look forward to the 2018 version! Hail, Hail!... read more