Celtic Supporters Club Switzerland
CSC Switzerland was founded 2003 leading to many successful years in connecting Tims in and around Switzerland. The group has always endured to have members representing CSC Switzerland at Celtic games and parties.
In 2013 our now president Markus Schwarzentrub has embarked on gathering old and new members and the club was officially reformed in spring 2014. As part of the new founded CSC, benefits are numeorus. Season tickets at Parkhead, logistical advice and a family network. Our Season tickets, in the spirit of Celtics foundation of chartiy, if not used by our members, are then donated to fellow tims who can't afford going to the games.
Annually we have parties, concerts, hiking tours, matchdays in Parkhead and all around Europe. Past projects were visiting the friendly Villareal – Celtic in September 2014 and the Celtic Submari Villareal Fanclub. Our aim ist to be present at international Supporters conventions to connect and represent our prestigous Celtic Supporters Club Switzerland globally.
New projects are to visit as many cities of Switzerland as possible to find new Celtic friends and welcome them to our family. If you know Celticfans living in Switzerland, give us a shout, please! Further we want to have a new range of marchandising to offer to our members and organize travellings to Celtic Park.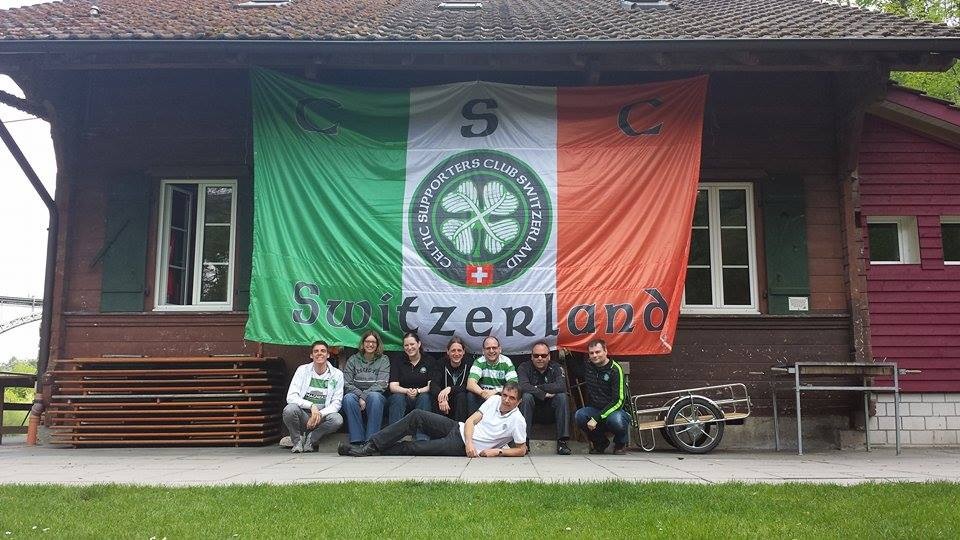 General Meeting and Refounding, Spring 2014
---
Our president Markus, member Fanny and Webmaster Stevie on Villareal CF TV before the charity match – September 2014: