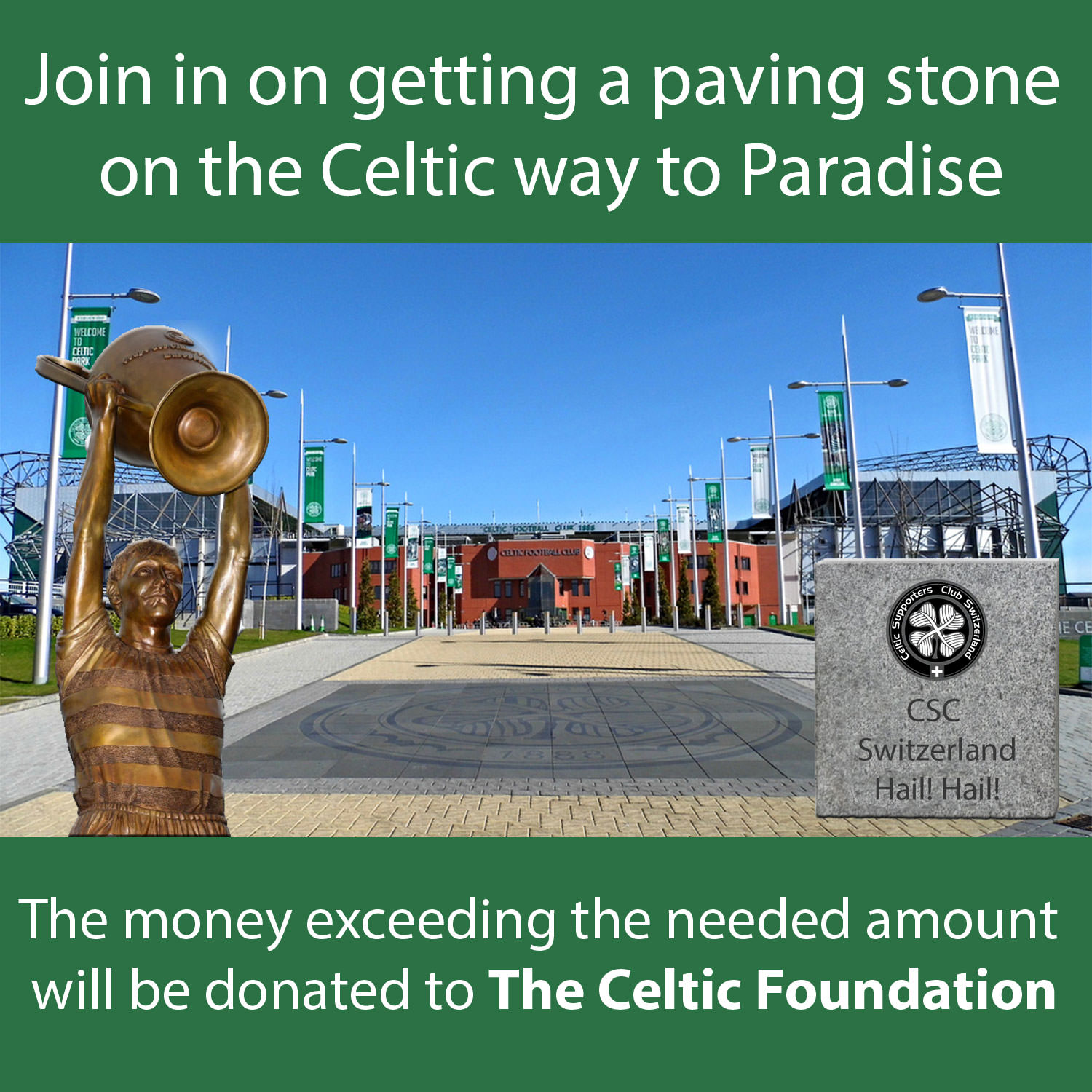 Dear all
Thanks to your donation for the CSC Switzerland paving stone, I could already order the stone last year and much more important, I was able to transfer CHF 430.– (£318) to the Celtic Foundation today!!
http://charity.celticfc.net/news
https://bricks.celticfc.net/index.php?route=product/category&path=61
I keep you informed when the stone is installed.
Thanks again for your support for the good cause.
CELTIC – MORE THAN A CLUB – and so is CSC Switzerland
Hail, Hail!
Küsä
President CSC Switzerland